Fishing Lakes in South Walsham, Norfolk
Holly Farm Lakes are located on the very edge of Upton Fen, a Nature Reserve and Site of Special Interest of several hundred acres. The area is a magnet for many species of birds and rare insects. Two large lakes each 6′ and 7′ deep with easy access from the ample car park. Toilet facilities onsite.
No pre-booking required
Just turn up and someone will come see you.
View our new video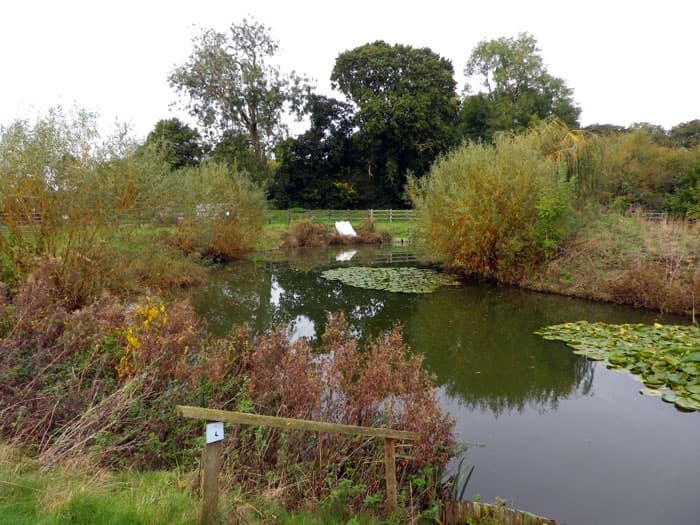 Island Lake
The larger Island Lake has gently sloping banks on the curves allowing for easier access to wheelchair users. Plenty of interest here with the varying depths of up to 6ft. The island offers it's own challenges.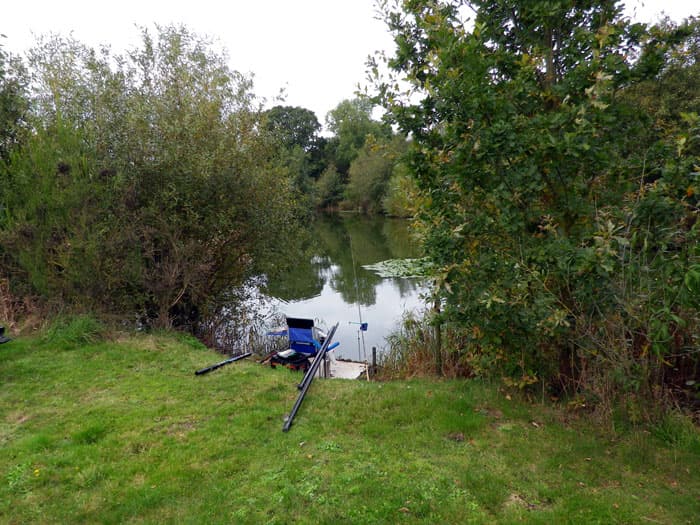 Canal Lake
The Canal Lake benefits from a raised bed along the centre of the lake for most if it's length and is 7ft deep. The lilies in the centre give excellent cover for the fish to "hide". Both lakes have steps down to the swims.
Fish Stock
Dominated by Common, Mirror and F1 Carp peaking at 15lbs. Initial stocks of Roach and Bream to 5-6lbs and Tench to 3-4lbs and growing well. Rudd to 1-3lbs.
Prices
Matches welcome, please contact us for more information.
Opening Hours
Every day, all year round.
April-September
6AM – 9PM
October – March
7AM – 5pm
Contact Us
How to find us
We're near to Upton Broad but you can automatically get directions by using the button below.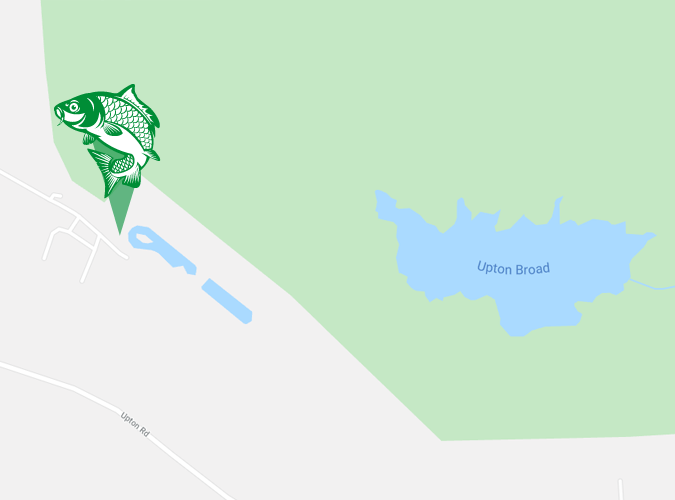 Our Fishing Rules
Please read them completely, if you've never visited our lakes before.
Tackle Rules
No Barbed Hooks allowed, frequent checks will be made and offenders banned immediately.
No bolt rigs, bait boats or braided line.
Bait Rules
The following are not allowed:
Boilies
Peanuts & Tigernuts
Pet Food
Bread
Loose feed such as Hemp, Wheat, Sweetcorn or Pellets much not exceed 500g at start of session.
Floating Baits are allowed in moderation.
Unused bait must be disposed of in bins provided and not thrown into lakes.
Environmental Restrictions
No tackle to be left unattended, unattended tackle will be confiscated.
All nets must be dipped in tanks provided before use – keep nets only for use during matches.
Juniors to be closely accompanied by an adult at all times if under 12 years.
Radios with earphones only please.
Dogs with permission and must be on a lead at all times.
The Management accept no responsibility for anglers personal property nor their cars whilst on the property.